Eintrag vom 14.01.2021
Angebotsnr. 97408
Application Engineer
Stelle frei: Ab sofort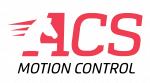 Beschreibung
Job Title: Application Engineer
Location: Karlsruhe, Germany
Territory: DACH
Reports To: Sales Manager ACS Motion Control (Europe) GmbH
ACS Motion Control is seeking a motion control professional engineer for a customer-facing role to develop and support high precision multi-axis motion control applications. This position is part of the global ACS Control Support and Applications team and works closely with the Sales and Marketing team to deliver solutions to meet or exceed customer requirements.
Primary Duties & Responsibilities
-Onsite and remote motion control application development and support, focusing on real time multi-axis motion programming and electromechanical performance optimization
-Problem Solving: commissioning, troubleshooting, making things work
-Prepare and deliver product demonstrations and technical presentations
-Provide technical training
-Collaborate with R&D engineers to improve existing products and features as well as identify new features
-Write application notes, white papers, articles
-Build and maintain relationships with customers and partners
Required Skills and Experience
-Bachelor's Degree or higher in motion control related engineering field (Electrical, Controls, Mechatronics) required Emphasis on electric motors and drives, feedback control systems, or mechatronics
-Preferred - programming proficiency in one or more of the following languages: C, C++, C#, VB/VB.NET, Scripting Lang., Text Based Motion Controller lang.
-Engineering exp. at an OEM or System Integrator using motion control products
-Excellent interpersonal skills - teamwork, communication, interaction with peers, independent & quick to learn. Must be able to work in front of a customer and confidently represent him/herself and the company to others
-Enjoys working closely with a small team/partner
-Strong technical writing and presentation skills
-Fluent in English
-Travelling
Apply now to ACS.appengGMBH@applynow.io !
Art der Anzeige
Gewünschtes Studium

Ingenieurwissenschaften
Elektrotechnik & Informationstechnik
Electronic System Engineering
Maschinenbau
Mechatronik & Informationstechnik
Energy technologies
Mechanical Engineering
Gesuchter Karrierestatus

Absolvent/in, Berufseinsteiger/in
Berufserfahrene/r > 2 Jahre
Promovierende/r
Arbeitsregion
Unternehmensbereich

Ingenieurwesen und Entwicklung und Konstruktion
Sprache am Arbeitsplatz
Art des Unternehmens
Ansprechperson
Frau Revital Avni
ACS Motion Control
HaTnufa Street 5
Yokneam Illit 2066717
Israel
Tel: +972547624565
E-Mail: Melden Sie sich bitte an,
um die E-Mail Adresse lesen zu können
Anschrift

ACS Motion Control
HaTnufa Street 5
Yokneam Illit 2066717
Israel
Telefon: +972547624565