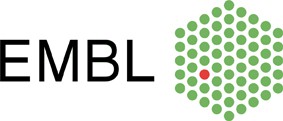 European Molecular Biology Laboratory | EMBL
Meyerhofstrasse 1
69117 Heidelberg
Größe des Unternehmens: Institution
Branche: Wissenschaft & Forschung
Gesuchte Studiengänge: Informatik, Wirtschaftsinformatik
Kontakt: Frau Lilian Lopez
With 27 member states, laboratories at six sites across Europe and thousands of scientists and engineers working together, the European Molecular Biology Laboratory (EMBL) is a powerhouse of biological expertise. EMBL is an intergovernmental organisation, headquartered in Heidelberg, and was founded in 1974 with the mission of promoting molecular biology research in Europe, training young scientists, and developing new technologies.

EMBL currently employs more than 1800 people in Barcelona, ​​Grenoble, Hamburg, Heidelberg, EMBL-EBI Hinxton (near Cambridge), and Rome.
We offer attractive conditions and benefits to attract and retain the brightest talent.

- Flexible and international working environment
- Competitive salaries exempt from national taxes
- Allowances and benefits for families and non-residents
- Attractive social security system including private health insurance
- Generous annual leave allowance

For more detailed information visit: www.embl.org/jobs/work-at-embl/
Was ist das besondere an uns?
Established to advance the study of molecular biology across Europe, to nurture young talent, new ideas, and technologies, EMBL is constantly evolving and innovating. As Europe's only intergovernmental organisation for life science research, EMBL strives to be at the forefront of modern biology and to build the foundations for future success. Publishing hundreds of research articles and hosting dozens of conferences every year, EMBL is driving visionary fundamental research, and training Europe's future scientific talent.
We offer a wide range of challenging scientific and non-scientific positions at all of our European locations and encourage applications from international candidates at every career level.

If you are interested in joining EMBL please check our current vacancies. Each job notice includes details of the role and responsibilities, who we're looking for, the closing date and contract duration.

EMBL is a highly collaborative and inclusive community where our employees enjoy a relaxed atmosphere. We are committed to ensuring our employees feel valued, supported and empowered to reach their professional potential. We are located in Heidelberg, a scientific hub in Germany and home to several internationally renowned research facilities adjacent to its world-famous university. Heidelberg is also a popular tourist destination due to its romantic cityscape, including the Heidelberg Castle, the beautiful Baroque old town, amongst others.
Please apply online via EMBL's recruitment portal , following the instructions given. You can use the portal to search and apply for positions, register for job alerts, and login to update and check the status of your application.

We evaluate all applications received. Candidates selected for interview are generally advised within two to four weeks of the closing date. EMBL covers economy-class travel expenses for all interviewees.
Link zu weiteren Bewerbungsinformationen
Zurück