Alumni-Jobs
Here you will find job advertisements which are of special interest to you as an alumna or alumnus of KIT with several years of professional experience
.
If you want to advertise especially for KIT alumni, you can purchase a so-called
Alumni ad
under the menu item "
Buy services
". In addition to the premium advertisement you will have the possibility to place your job offer in the
Alumni Newsletter
The KIT Alumni Newsletter is published every two months. A maximum of 3 job offers are published per newsletter. Your advertisement will be included in the next possible newsletter after booking (booking at least one week before publication). If you have further questions, please contact our hotline.
You can find further information on our types of advertisements under the menu item "Advertisements and prices".
IT Systemadministrator DevOps (m/w/d)
Entry from the 12.07.2022
Position number 110905
Job vacancy: From now on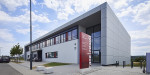 Description
Wir sind RACE RESULT. Wir machen Sportzeitmessung. Und darin sind wir ziemlich gut: Jährlich statten wir tausende Events rund um die Welt mit unseren Lösungen aus, vom Marathon bis zum Skirennen. Zuhause sind wir in Pfinztal bei Karlsruhe. Dort entwickeln wir Ideen, die uns zum Technology Leader unserer Branche gemacht haben: Hardware, Software, Workflows, Online-Plattformen, Produkte und vieles mehr. Unser Qualitäts- und Innovationsanspruch spricht sich herum, deshalb wachsen wir jährlich um rund 30%. Ohne Investoren, sondern einfach mit Leidenschaft und Idealismus. Weil es rasant vorwärts geht bei RACE RESULT, suchen wir talentierte Menschen, die uns unterstützen. Bist Du das vielleicht?
Was wir bieten:
• Flexibles Arbeiten
• Echte Eigenverantwortung
• Individuelle Urlaubsplanung
• Möglichkeit für Home Office
• Familienfreundliches Arbeiten
• Gute Work-Life-Balance
• Leitungsorientiertes Gehalt
• Respekt im Umgang
• Fabelhafte Kollegen
• Gewinnbeteiligung
• Super Entwicklungschancen
• Freiheit zum Experimentieren
• Aktienprogramm
• Reisen zu Events
• Monatliche Goodies
• Kostenlose Getränke
• Kostenloses Obst
• Kostenloser Parkplatz
• Zuschuss zur Kinderbetreuung
• Kostenloses Laden deines E-Autos oder E-Bikes
• Firmenfeiern und Events
• Top moderner Arbeitsplatz
Wie Du uns unterstützt:
• Wartung und Erweiterung hochverfügbarer Systeme
• Automatisierung Deiner Aufgaben und Unterstützung unserer Entwickler durch Implementierung neuer und Optimierung vorhandener Deployment-Prozesse
• Überwachung unserer internen und externen Services und unserer Hardware
• Wartung und Einrichtung von Container-Umgebungen
• Betrieb gängiger SQL-, NoSQL-Datenbanken und Object Stores
Was Dich auszeichnet:
• Abgeschlossene Ausbildung zum Fachinformatiker Systemintegration oder eine vergleichbare Qualifikation
• Linux ist das Betriebssystem Deiner Wahl
• Mit Containering bist Du bestens vertraut
• Hohe Verfügbarkeit und redundante Systeme sind kein Neuland für Dich
• Du begeisterst Dich dafür, Metriken und Logs zu visualisieren/auszuwerten und entwickelst spezifische Checks für unsere Services
• Interesse an der Evaluierung und Auswahl neuer Technologien
• Begeisterung für innovative IT-Lösungen und die Fähigkeit, Lösungen systematisch anzugehen
• Hohe Eigenverantwortung und Selbstorganisationsfähigkeit sowie Flexibilität und Teamfähigkeit
Job type/category
Field of study preferred

Engineering sciences
Informatics
Economic & law sciences
Information Engineering
Favored career stage

Graduate/Beginner
Job experience > 2 years
Location/region

Karlsruhe city, Karlsruhe region
Sector

IT & information technology
Industry branch

IT & Internet
Printing, paper & packaging industries
Language at workplace
Type of company
Home office
Contact
Mrs. / Ms. Janine Gehrlein
race result AG
Joseph-von-Fraunhofer-Str. 11
76327 Pfinztal
Germany
Tel: 0721-96140923
E-Mail: Please log in to read the stated e-mail address

Company address
race result AG
Joseph-von-Fraunhofer-Str. 11
76327 Pfinztal
Germany
Telefon: 0721-96140923
www.raceresult.de
Top Jobs
International excluding Germany

Baden-Württemberg

Karlsruhe city, Karlsruhe region

Landesbank Baden-Württemberg

Germany

Baden-Württemberg

Dr. Ing. h.c. F. Porsche Aktiengesellschaft

Baden-Württemberg

Physik Instrumente (PI) GmbH & Co. KG

Karlsruhe city, Karlsruhe region

Baden-Württemberg

Karlsruhe city, Karlsruhe region

Dr. Ing. h.c. F. Porsche Aktiengesellschaft

Baden-Württemberg

Karlsruhe city, Karlsruhe region

Nordrhein-Westfalen

Baden-Württemberg

Germany

Landesbank Baden-Württemberg

Germany

Baden-Württemberg

Landesbank Baden-Württemberg

Germany

Baden-Württemberg

Karlsruhe city, Karlsruhe region

Baden-Württemberg

Landesbank Baden-Württemberg

Germany

Baden-Württemberg

Karlsruhe city, Karlsruhe region

Bayern

Karlsruhe city, Karlsruhe region

Baden-Württemberg

Karlsruhe city, Karlsruhe region

Germany

International excluding Germany

Baden-Württemberg

Karlsruhe city, Karlsruhe region

Karlsruhe city, Karlsruhe region

Baden-Württemberg

Karlsruhe city, Karlsruhe region

Dr. Ing. h.c. F. Porsche Aktiengesellschaft

Baden-Württemberg

Rheinland-Pfalz

Baden-Württemberg

Baden-Württemberg

Germany

Karlsruhe city, Karlsruhe region

Baden-Württemberg

Baden-Württemberg

Landesbank Baden-Württemberg

Germany

Karlsruhe city, Karlsruhe region

Dr. Ing. h.c. F. Porsche Aktiengesellschaft

Baden-Württemberg

Karlsruhe city, Karlsruhe region

Physik Instrumente (PI) GmbH & Co. KG

Karlsruhe city, Karlsruhe region

Karlsruhe city, Karlsruhe region

Karlsruhe city, Karlsruhe region

Karlsruhe city, Karlsruhe region

Rheinland-Pfalz

Baden-Württemberg

Baden-Württemberg

Karlsruhe city, Karlsruhe region

Dr. Ing. h.c. F. Porsche Aktiengesellschaft

Baden-Württemberg

Germany

Baden-Württemberg

Germany

Rheinland-Pfalz

Visier Solutions GmbH c/o Everyworks Berlin Hauptbahnhof

Berlin

Baden-Württemberg

International excluding Germany
Events
Strategy&

München

Thu 24.11.2022

Institut Entwerfen und Bautechnik

LOBSTER, St. Barbara Weg 5, 76187 Karlsr