International Trainee Program in Operations
Entry from the 05.10.2021
Position number 105714
Job vacancy to be filled from: 01.04.2021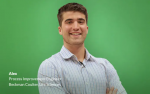 Description
Danaher's OLP (Operations Leadership Program) is a dynamic two-year rotational trainee program consisting of 4 assignments in different functional areas, generally spanning two Danaher locations (local and international). Start of the program is between April and July 2022.
We are currently recruiting for below Danaher companies and locations:
Hach - Berlin
Pall Corporation - Bad Kreuznach
Beckman Coulter - Munich
You will have exposure to lean manufacturing, supply chain, strategic sourcing, materials, and the Danaher Business System (DBS). You will also have a supportive curriculum of professional and leadership development, mentoring from senior leaders and opportunities to attend global summits.
Additionally, you will be educated on the Danaher Business System which provides tools that create sustainable competitive advantage by continuously improving quality, delivery, cost and innovation.
YOUR PROFILE
Bachelor or Master degree in engineering related to manufacturing/electrical/industrial/production/biomedical or degree in Supply Chain.
Graduation in 2021/2022
Strong academic achievements
Experience gained through internship
Must be open to relocate
Advanced German (min. B2) and English language skills
YOUR FUTURE:
You will have many opportunities to accelerate your career growth. Graduates of OLP are developed as the talent pipeline for many roles including but not limited to:
Value Stream Leader
Danaher Business System Leader
Future career roles in many disciplines including materials, supply chain, distribution, or sourcing
Future career roles in Operations Leadership at the plant, regional or global level
APPLICATION PROCESS
We are looking for candidates who are ready for their next challenge starting between April and July 2022. To apply for consideration please submit your resume to the posting on our career website. Successful applicants will go through two round of interviews with hiring managers and/or HR.
Job type/category
Field of study preferred

Engineering sciences
Biological engineering
Chemical & process engineering
Electrical engineering & information technologies
Electronic system engineering
Mechanical engineering
Material sciences & engineering
Mechatronics & information technologies
Water science engineering
Mechanical Engineering
Economic & law sciences
Business management
Favored career stage
Location/region
Sector
Industry branch

Medical technology
Power & water supplies, waste management
Printing, paper & packaging industries
Language at workplace
Type of company
Contact
Mrs. / Ms. Anja Kaltenbach
Leica Microsystems
Ernst-Leitz-Strasse 17-37
35578 Wetzlar
Germany
Tel: 01721430561
E-Mail: Please log in to read the stated e-mail address
Ansprechperson für Inklusion
Anja Kaltenbach
Company address

Top Jobs
Karlsruhe city, Karlsruhe region

Karlsruhe city, Karlsruhe region

Baden-Württemberg

Germany

Baden-Württemberg

Leuze electronic GmbH & Co. KG

Baden-Württemberg

Bayern

Karlsruhe city, Karlsruhe region

Karlsruhe city, Karlsruhe region

Karlsruhe city, Karlsruhe region

Germany

Baden-Württemberg

Germany

Baden-Württemberg

Germany

Karlsruhe city, Karlsruhe region

Bayern

Baden-Württemberg

Bayern

Baden-Württemberg

Germany

Baden-Württemberg

Baden-Württemberg

Karlsruhe city, Karlsruhe region

Rheinland-Pfalz

Baden-Württemberg

Karlsruhe city, Karlsruhe region

Germany

Baden-Württemberg

Baden-Württemberg
Events
Innovations- und Relationsmanagement

@home

Mon 29.11.2021

Innovations- und Relationsmanagement

@home

Thu 25.11.2021