Sales Development – Working Student (m/w/d)
Entry from the 29.11.2021
Position number 107356
Job vacancy: From now on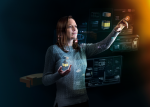 Description
Wir, die Cognex Corporation, sind weltweit führend im spannenden und wachsenden Bereich der Bildverarbeitung, in der Entwicklung von Industriekameras und Software für Identifikations- und Bildverarbeitungslösungen. Unsere Produkte sind wesentliche Bestandteile der Automatisierung von Produktionsprozessen, der Qualitätsüberwachung, der Digitalisierung von Logistikprozessen und vielem mehr.
Für unseren Standort Karlsruhe suchen wir Werkstudenten (m/w/d) mit Vertriebsinteresse, die gerne während ihres Studiums in einem technischen Vertriebsumfeld Erfahrungen sammeln wollen, und unser European Sales Development Team verstärken möchten.
Während Ihrer Tätigkeit werden Sie intensiv an Cognex-Produkten sowie unserem erfolgreichen Vertriebskonzeptes geschult. Sie lernen dadurch, die kaufmännischen wie die technischen Vorteile unserer Produkte richtig zu verstehen.
Die Hauptaktivität besteht darin, unser CRM-System zu nutzen und proaktiv potenzielle Kunden zu identifizieren, zu kontaktieren und zu entwickeln, um Vor-Ort-Meetings für den Außendienst vorzubereiten. Die Aufgabe wird hauptsächlich am Telefon ausgeführt. Man beantwortet einkommende Anfragen und ruft proaktiv potentielle Kunden an.
Was suchen wir bei einem Kandidaten?
Deutsch fließend und gute Englischkenntnisse. Weitere Sprachkenntnisse sind von Vorteil.
Interesse an Technik, Lernfähigkeit und Flexibilität.
Der Job erfordert, mit Menschen zu sprechen, und Kommunikation ist die wichtigste Fähigkeit, die Sie in dieser Rolle benötigen: Freundlich und bestimmt, organisiert und flexibel, überzeugend und verbindlich
Job type/category
Field of study preferred

Engineering sciences
Civil engineering
Chemical & process engineering
Electrical engineering & information technologies
Electronic system engineering
Informatics
Mechanical engineering
Mechatronics & information technologies
Optics & photonics
Service Management and Engineering
Engineering Structures
Mechanical Engineering
Natural sciences and Technology
Mathematics
Physics
Economic & law sciences
Information Engineering
Business engineering
Business management
Other fields of study
Business Mathematics
Favored career stage
Location/region

Karlsruhe city, Karlsruhe region
Sector
Industry branch

IT & Internet
Electrical engineering & optics
Plant & machine building
Language at workplace
Type of company
Contact
Company address

Cognex Germany, Inc.
Emmy-Noether-Str. 11
76131 Karlsruhe
Germany
Telefon: 0721 6637 8100
www.cognex.com
Top Jobs
Karlsruhe city, Karlsruhe region

Baden-Württemberg

Karlsruhe city, Karlsruhe region

Germany

Baden-Württemberg

Karlsruhe city, Karlsruhe region

Baden-Württemberg

Karlsruhe city, Karlsruhe region

Bayern

Bayern

Baden-Württemberg

Karlsruhe city, Karlsruhe region

Baden-Württemberg

Germany

Karlsruhe city, Karlsruhe region

Baden-Württemberg

Karlsruhe city, Karlsruhe region

Karlsruhe city, Karlsruhe region

Baden-Württemberg

Germany

Baden-Württemberg

Baden-Württemberg

Germany

Karlsruhe city, Karlsruhe region

Karlsruhe city, Karlsruhe region

Germany

Baden-Württemberg

Germany

Germany

Karlsruhe city, Karlsruhe region

Baden-Württemberg

Baden-Württemberg

Karlsruhe city, Karlsruhe region

Baden-Württemberg

Germany

Karlsruhe city, Karlsruhe region

Baden-Württemberg

Ettlin Spinnerei und Weberei Produktions GmbH & Co. KG

Karlsruhe city, Karlsruhe region

Karlsruhe city, Karlsruhe region

Karlsruhe city, Karlsruhe region

Karlsruhe city, Karlsruhe region

Germany

Baden-Württemberg

Karlsruhe city, Karlsruhe region

Leuze electronic GmbH & Co. KG

Baden-Württemberg

Baden-Württemberg
Events
Fakultät für Wirtschaftswissenschaften

online

Fri 04.02.2022

KIT-Career Service

@home

Thu 27.01.2022