Praktikum für Studierende der Pharmazie, Pharmatechnik oder Life Sciences/Naturwissenschaften
Entry from the 20.05.2022
Position number 110618
Job vacancy to be filled from: 01.08.2022Description
The Position
Hinter der folgenden Stellenausschreibung stehen zwei unterschiedliche Positionen: In den Verpackungseinheiten sowie im Bereich Strategie & Lean liegt der Fokus auf der Arbeit im Bereich Prozessverbesserung und Optimierungsaktivitäten.
Aufgabenschwerpunkte:
- Generelle Unterstützung der Massnahmen des Lean Production Systems (LPS)
- Analyse von Prozessen, Kennzahlen sowie der betrieblichen Schwachstellen und Einleitung von Verbesserungsmassnahmen
- Begleitung bei Betriebsbegehungen oder Aufbereiten von Verbesserungsprojekten (z. B. Reduktion von Ressourcenverschwendung)
- Anpassung, Optimierung und Pflege von Kennzahlensystemen und entsprechender Visualisierung sowie die Erstellung von Workflows
- Selbstständig Teil-/Projekte in enger Zusammenarbeit mit verschiedenen Schnittstellen bearbeiten sowie Konzepte bzw. Ergebnisse ausarbeiten und präsentieren
- Mitarbeit bei der Weiterentwicklung des Teams mit Blick auf New Ways of Working (agile und selbstorganisierte Zusammenarbeit)
- Der allgemeinen administrativen Unterstützung des Teams
Wer Du bist:
Du bist Bachelor- oder Masterstudent/in und hast Dein Studium im Ingenieurswesen oder Life Sciences/Naturwissenschaften vor max. 12 Monaten abgeschlossen. Idealerweise bringst Du Vorerfahrung mit GMP-gerechtem Arbeiten und im Projektmanagement mit.
Des Weiteren bist Du:
- Ein/e absoluter Teamplayer/in
- Systematisch, selbstständig und präzise beim Arbeiten
- Hast eine rasche Auffassungsgabe und ein hohes Mass an Eigeninitiative
- Verfügst über gute IT Kenntnisse in Office-Applikationen (Google Suite; MS Office) sowie gute Deutsch- und Englischkenntnisse
Über RiKO:
Dieses Praktikum ist Bestandteil des Roche Internship Programms Kaiseraugst Operations (RiKO). Informationen über das Programm findest Du hier. Für weitere ausgeschriebene Stellen des Programms klicke hier.
Bewerbungsfrist: 05.06.2022
Tag: RiKO
Job type/category
Field of study preferred

Engineering sciences
Biological engineering
Chemical & process engineering
Electrical engineering & information technologies
Electronic system engineering (study program obsolete)
Material sciences & engineering
Service Management and Engineering (study program obsolete)
Other fields of study
Regional Science
Engineering Education
Natural sciences and Technology
Applied geosciences
Biology
Chemistry
Chemical biology
Geophysics
Food chemistry
Physics
Other fields of study
Favored career stage
Location/region

International excluding Germany
Sector

Engineering, development & construction design
Industry branch

Chemical & mineral oil processing industries
Pharmaceutical industry
Language at workplace
Type of company
Contact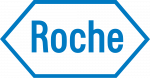 https://careers.roche.com/global/en/job/ROCHGLOBAL202204115721EXTERNALENGLOBAL/RiKO-Hochschulpraktikum-in-den-Bereichen-Verpackung-sowie-Strategie-LPS-in-Kaiseraugst-ab-Sommer-2022-f%C3%BCr-mind-6-Monate
Top Jobs
Germany

Visier Solutions GmbH c/o Everyworks Berlin Hauptbahnhof

Berlin

Karlsruhe city, Karlsruhe region

Baden-Württemberg

Baden-Württemberg

Rheinland-Pfalz

Nordrhein-Westfalen

Baden-Württemberg

Baden-Württemberg

Baden-Württemberg

Baden-Württemberg

Karlsruhe city, Karlsruhe region

Baden-Württemberg

Germany

Karlsruhe city, Karlsruhe region

Bayern

Rheinland-Pfalz

Baden-Württemberg

Baden-Württemberg

Baden-Württemberg

Karlsruhe city, Karlsruhe region

Karlsruhe city, Karlsruhe region

Karlsruhe city, Karlsruhe region

Karlsruhe city, Karlsruhe region

Rheinland-Pfalz

Karlsruhe city, Karlsruhe region

Karlsruhe city, Karlsruhe region

Germany

Germany

Baden-Württemberg

Baden-Württemberg

Karlsruhe city, Karlsruhe region

Bayern

Karlsruhe city, Karlsruhe region

Karlsruhe city, Karlsruhe region

Karlsruhe city, Karlsruhe region

Karlsruhe city, Karlsruhe region

Germany

Baden-Württemberg

Karlsruhe city, Karlsruhe region

Nordrhein-Westfalen

Baden-Württemberg
Events
Innovations- und Relationsmanagement

Tulla Foyer

Tue 05.07.2022

Institut Entwerfen und Bautechnik

LOBSTER, St. Barbara Weg 5, 76187 Karlsr