Entry from the 18.01.2021
Position number 97495
Unsere Karrierekontakte - Dein Einstieg in die IT-Branche!
Stelle frei: Ab sofort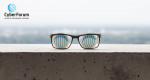 Beschreibung
Das CyberForum e.V. mit Sitz in Karlsruhe ist mit über 1.200 Mitgliedern das größte regional aktive Hightech.Unternehmer.Netzwerk. in Europa. Viele unserer regionalen IT-Startups und Hightech-Firmen wachsen schnell und suchen laufend qualifizierte Fachkräfte. Hier werden Stellen besetzt, bevor sie ausgeschrieben sind – Nutze die vielfältigen Kontakte des CyberForum mit nur einer Bewerbung bei uns!
Das bist Du:
• Aktuell im Studium: Wir stellen gerne den Kontakt zu spannenden Unternehmen (KMU, Startups) für Werkstudententätigkeiten (m/w/d), Praxissemester (m/w/d) oder Abschlussarbeiten her.
• Das Studium abgeschlossen oder schon im Job: Gerne unterstützen wird dich beim Berufseinstieg / nächsten Karrierestep (vom Junior bis zum Senior Professional) oder Coachen dich (Unterlagen Check etc.).
Das ist Dein Job:
• Ob Softwareentwicklung, Systemadministration, BI-/ Data Science, UX-Design, HR oder Online Marketing… unterstütze unsere Partnerunternehmen mit deinen Skills!
So unterstützen wir Dich:
• Kostenfreies Beratungsgespräch
• Austausch über deine Skills, fachlichen Schwerpunkten und Interessen
• Check deiner Bewerbungsunterlagen und Feedback
• Große Reichweite für deine Bewerbung durch unser Netzwerk (>130 Partnerunternehmen aus der IT (u.a. IoT, KI, Data Science, Softwareentwicklung, eCommerce, Medien, Consulting)
Du magst es digital? Wir auch! Dann bewirb Dich jetzt unter personal@cyberforum.de
Job type/category
Field of study preferred

Natural sciences and Technology
Mathematics
Meteorology
Physics
Economic & law sciences
Information Engineering
Business management
Business Mathematics
Favored career stage
Location/region

Karlsruhe city, Karlsruhe region
Sector

IT & information technology
Industry branch
Language at workplace
Type of company
Contact person
Mr. Dominik Nunnenmann
CyberForum e.V.
Haid-und-Neu-Straße 18
76131 Karlsruhe
Germany
Tel: 072160289610
E-Mail: Please log in to read the stated e-mail address
Address

CyberForum e.V.
Haid-und-Neu-Straße 18
76131 Karlsruhe
Germany
Telefon: 072160289610
www.cyberforum.de