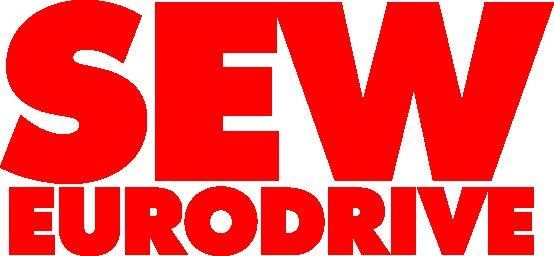 SEW-EURODRIVE GmbH & Co KG
Ernst-Blickle-Str. 42
76646 Bruchsal
Company size: SME
Branch: Plant & machine building
Gesuchte Studiengänge: Business management, Electrical engineering & information technologies, Electronic system engineering (study program obsolete), Engineering Education, Engineering Structures, Informatics, Information Engineering, Mechanical Engineering, Mechanical engineering, Mechatronics & information technologies, Mobility and Infrastructure, Science, media & communication
Contact:
SEW-EURODRIVE GmbH & Co KG Recruiting Team
+49 7251 75-1999
With over 19,000 employees in more than 50 countries on six continents, we keep the world moving every day. In Germany in particular we employ over 6,000 people, including more than 1,300 engineers and computer scientists and 750 researchers and developers. As an owner-operated family business with headquarters in Bruchsal near Karlsruhe, we can reflect on a 90-year success story. We now generate sales of more than 3.1 billion euros.
Internships, final theses, student traineeships and opportunities for direct entries.

More than filling Excel spreadsheets: You can expect a variety of tasks and interdisciplinary projects with insights into related fields.

A lot of leeway: The topics to be worked on can be adapted to your interests and focus.

Flexible assignment periods: We are not tied to a fixed starting date - you can start at any time. An internship has a duration of 4-6 months.

Diversity of departments: You will work in cross-disciplinary projects even across departments.

First-class equipment and working conditions: You will have your own workplace with modern technology and plenty of room for ideas.
What is special about us?
Would you like to join us as a working student or intern? Or would you like to write your thesis with us? We offer the ideal environment to combine theory and experience. As a student, you will find a wide range of tasks and challenges that will help you get on with your career. We support you from day one - with expert supervision, an open working atmosphere and a commitment to discussing creative ideas and putting them into practice straight away. We are well networked and strong in research and development. But it's not just professional interaction that is important to us. With our internal seminars on topics such as project management, moderation and communication skills, we also help you develop personally and support you on your way to the world of work. And with StudentsWorld External Link, we offer a support program for particularly motivated students.
We preferably are looking for students, graduates and young professionals in the fields of electrical engineering, mechanical engineering, mechatronics and (business) IT. In addition, we also welcome applications from people with a background in industrial engineering, economics and social sciences, and science. You can find more information at www.sew-eurodrive.de/karriere
You want to move the future? Then you've found the right company. You can find our job offers and further information about applying to SEW-EURODRIVE at www.sew-eurodrive.de/stellenangebote. Apply now using the online form or your Xing Profile.
Link to further application information
Currently the following ads of SEW-EURODRIVE GmbH & Co KG are offered in the job market:
1 Job ad
Back