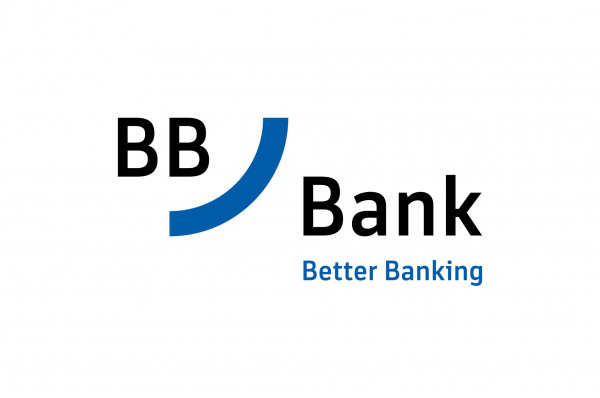 BBBank eG 76133 Karlsruhe
Herrenstr. 2-10
76133 Karlsruhe
Company size: SME
Branch: Financial services, Banking
Gesuchte Studiengänge: Business Mathematics, Business engineering, Business management, Education science, Informatics, Information Engineering, Mathematics, Other fields of study, Science, media & communication
Contact:
Mrs. / Ms. Elke Ebner
Referentin Personalmarketing
0721 141 618
We live, love and deliver "Better Banking". This is the reason why we are creating the most modern and biggest cooperative retail bank in Germany, focusing on members of public service: customer focused, cost-effective, sustainable, and congenial.
"Better Banking" is a promise to our members and our customers, a mindset of our employees and a business model with future.
BBBank isa modern cooperative retail bank. With almost 500.000 members, it represents one of the biggest cooperative banks in Germany. The business model of BBBank is low in risk, and sustainable. BBBank stands for the history and development of German official banks, founded in 1921 as a self-help organization for officials. Today, it is the bank for all private customers and members of public service.
More than 1400 people are making a difference: our employees are our ambassadors!
A start in a successful career for student trainees, working student, and graduates, with well-founded first insights in "Better Banking". During semester or non-term, you'll be able to experience ambitious tasks, self-relented as well as in teams.
Gladly, we offer to be cooperation partners for final assignments and internships.
And if university isn't the right choice for you anymore, we also offer new perspectives:
* Apprenticeship as 'Bankkaufmann/-frau'
* Apprenticeship as 'Kaufmann/-frau für Digitalisierungsmanagement'
* Dual Studies in cooperation with DHBW Karlsruhe: B.A. 'BWL-Bank' or B.Sc. 'Wirtschaftsinformatik-Data Science'
What is special about us?
* a working environment almost like a second home
* reliable colleagues
* supporting executive personnel
* practise and experiences in a modern and well-respected cooperative bank
* the safety of a big employer

Our special offers during apprenticeship or study:
* varied and hands-on dual apprenticeship or dual study
* insights in various teams, branch banks and departments
* workshops and seminar courses
* support of your individual professional and personal development

Your continuing perspective:
* a plum job
* interesting further education, e.g., seminar courses and in-service studies

Plus: BBBank is one of Germany's most attractive apprenticeship employers!
* student trainees
* working students
* graduates
* interns
* college dropouts
4 steps to success at BBBank:
1. Information
2. Application
3. Getting to know each other
4. Becoming a "BBBanker"
Link to further application information
Arbeiten bei der BBBank und Mehrwerte genießen.

Als genossenschaftliches Haus generieren wir Mehrwerte. Schon seit 100 Jahren. Die BBBank bietet attraktive freiwillige Zusatzleistungen wie beispielsweise:

* betriebliches Gesundheitsmanagement
* Vereinbarkeit von Familie und Beruf
* flexible Arbeitszeiten
* leistungsorientierte Vergütung
* Förderung für Weiterbildungen und von Karrierewegen
* betriebliche Altersvorsorge

Eine hohe Mitarbeiterbindung ist Ziel unserer Personalpolitik. Nicht selten feiern Mitarbeiter in unserem Haus ihr 25- bzw. 40-jähriges Dienstjubiläum.
Back